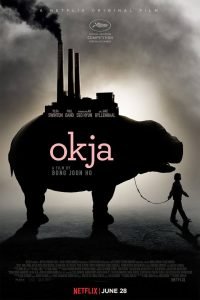 Okja Soundtrack: Okja is another kind of Adventure and Action movie featuring the friendship and love of a giant creature. The movie had the budget of 50 million USD and it's still hot on box offices and is till earning a lot.
The soundtrack from Okja, a 2017 Movie, tracklist, listen to some of the 6 soundtrack songs and play OST music. background music, View who sings all the songs
Okja Soundtrack Track Listing
1. The Isley Brothers – Harvest for the World
2. Roger Woodward – "PRALUDIUM NR. 12 F-MOLL, BWV 881, THE WELL-TEMPERED CLAVIER, BOOK II"
3. Paris Chambers – Sweeney's Cavalcade
4. John Denver – Annie's Song
5. Osvaldo Pugliese – A Evaristo Carriego
Enjoy.