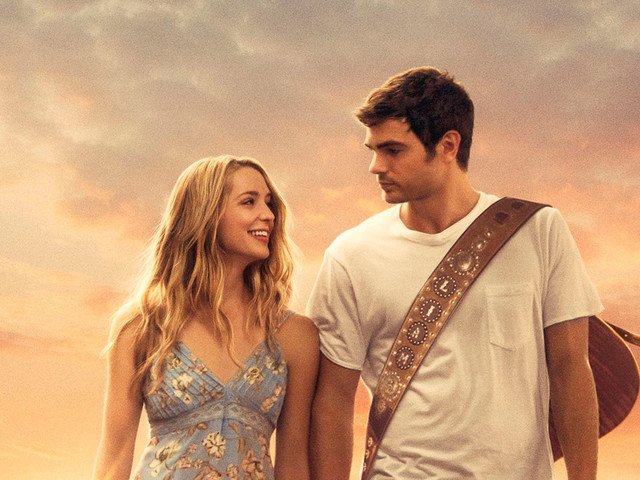 Forever My Girl tells the story of country music super-star Liam Page (Alex Roe) who left his bride, Josie (Jessica Rothe), at the altar choosing fame and fortune instead. However, Liam never got over Josie, his one true love, nor did he ever forget his Southern roots in the small community where he was born and raised. When he unexpectedly returns to his hometown for the funeral of his high school best friend, Liam is suddenly faced with the consequences of all that he left behind.
The soundtrack from Forever My Girl, a 2018 Movie, tracklist, listen to some of the 20 soundtrack songs and play OST music. View who sings all the songs
Forever My Girl Soundtrack Track Listing
1. Little White Church – Little Big Town
2. Don't Water Down My Whiskey – Alex Roe
3. Enough – Alex Roe
4. Can't Tame a Fire – Dan Tyminski
5. Can't Go Back – Little Big Town
6. Back From Gone – Josh Turner
7. Who Needs Mexico – Mason James
8. Silver and Gold – Little Big Town
9. Wings of an Angel – Lauren Alaina
10. Live Forever – Little Big Town
11. Little Red Wagon – Miranda Lambert
12. Caught Up In Your Storm – Mickey Guyton
13. Slowing Down – Travis Tritt
14. Wild and Free – Destin Bennett
15. Solid Ground – Brett Boyett
16. Smokin' and Cryin' – Alex Roe
17. Finally Home – Alex Roe & Abby Ryder Fortston
18. Always and Forever – Canaan Smith
19. Enough (Reprise) – Lauren Alaina & Phillip Sweet
songs list that are not included in the official soundtrack list, but are playing in the movie.
1. Getting Over You – BRETT BOYETT and DOUGLAS SOREF
For those of you who like this Soundtrack, is available To Download From Amazon Or iTunes.