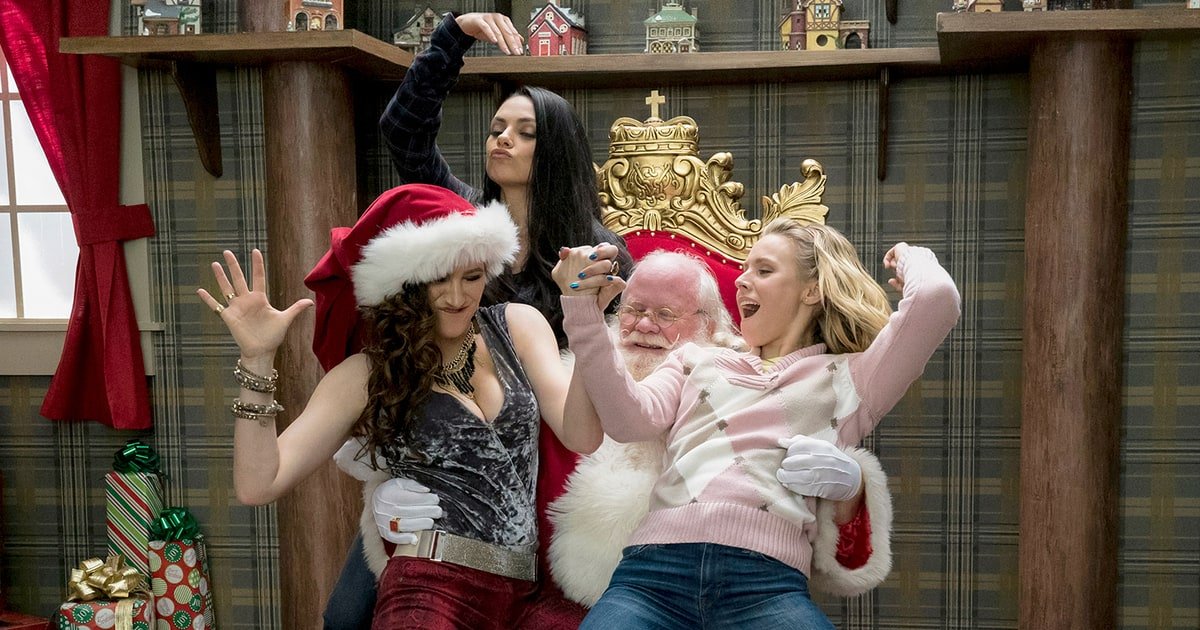 A Bad Moms Christmas Soundtrack: The movie is quite entertaining in which three unappreciated and over burdened women show rebellion act against the Super Bowl challenges for moms. In fact, they have to do so by entertaining their own mothers.
The soundtrack from A Bad Moms Christmas, a 2017 Movie, tracklist, listen to some of the 16 full soundtrack songs and play OST music. View who sings all the songs
A Bad Moms Christmas Soundtrack Track Listing
2. Little Mix – Love Me Like You (Christmas Mix)
4. Colbie Caillat feat. Aloe Blacc – 12 Days of Christmas
5. Fleur East – Like That
6. Moscow Symphony Orchestra – We Wish You a Merry Christmas
7. Pitbull feat. Flo Rida & LunchMoney Lewis – Greenlight
8. Leo Soul – Appetite
9. DNCE – Be Mean
10. Gwen Stefani – Jingle Bells
11. Jacob Latrell – What Christmas Means to Me
12. Jason Eskridge – Merry Christmas Baby
13. Charles Jones – Be Your Santa Claus
14. Christopher Lennertz – Oh, My F'ing God!
15. Christopher Lennertz – Let's Go Smack Some Wieners, Bitch!
16. Christopher Lennertz – Your Mom Saw My Boner