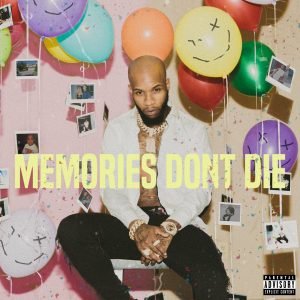 Tory Lanez has dropped off his second studio album, a revelation in may ways. Plenty have understood the depths of Tory's artistic range, but his lyrical ability still remains slept on. Upon receiving "Hate To Say" (as well as fire opener "Old Friends x New Foes," which I was also tempted to highlight), it's clear that Tory has sharpened his craft, delivering his insight with poise, charisma, and confidence. Plenty of old beefs are examined
Quoted Verse
Had me offended last time that I walked in the Holt Renfrew
Let's break it down for 'em, account this
If every show is a hunnid thou' for him then that mean
A hunnid minutes on stage will equal a hunnid K
That's one thousand a minute so please don't get offended
If I walk inside a store and spend thirty-five in it
'Cause, to me, that's just thirty-five minutes
Land in Jamaica, sip on a Guinness and get it
For those who like the beat , here we have it ready for you. Listen Or download Tory Lanez Hate To Say instrumental from here! Enjoy!!!.

DOWNLOAD Tory Lanez – Hate To Say (Instrumental)

(Courtesy of EthanJGL)
You Can Follow Us on Twitter or Like Our Facebook to Keep Yourself Updated on All the Latest From Hip Hop Beats, Ringtones, Type Beats and Karaoke.