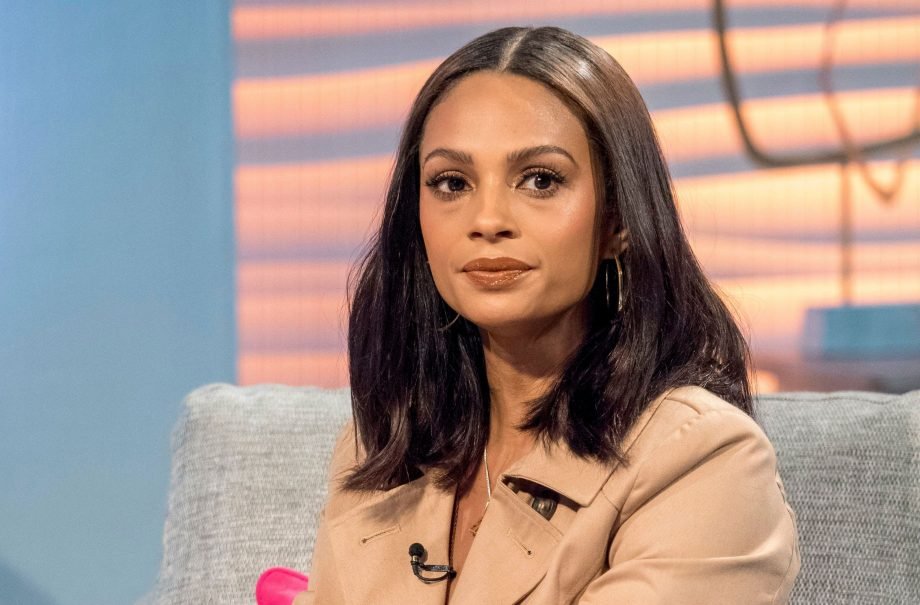 Alesha Dixon may have started her career in the music industry as a member of Mis-Teeq but she has easily segued into the world of TV talent shows – first as a contestant and then as a judge.
After winning the fifth series of Strictly Come Dancing in 2007 – partnered with former Strictly pro Matthew Cutler – Alesha took veteran judge Arlene Phillips' seat on the Strictly judging panel two years later. Joining Len, Bruno and Craig from 2009, Alesha's appointment proved controversial as many felt that she lacked the required dance experience to successfully evaluate the celebrity dancers.
Here are six things you didn't know about Alesha Dixon.
If she wasn't gracing our TV screens, she'd probably be a PE teacher
Alesha's career has spanned many genres – from member of a pop group, to solo artist and from reality TV competitor to reality TV judge but, if fame hadn't come knocking, she'd probably have been something rather different: a PE teacher.
She excelled at sport at school, so it seemed like a natural career choice: "I was really good at sports and pretty bossy – the perfect combination. I even did a diploma in sports studies," she revealed.
Alesha has also revealed that, at the time, her father would have preferred that she become "an accountant or stockbroker" than start a career in music.
She once won the title of 'Britain's Sexiest Legs'
Fresh off her success on Strictly – a show that's known for honing one's pins – Alesha won the gong in 2009, defeating fellow Simon Cowell protégé Cheryl in the process.
She's going to start writing children's books
Alesha's fellow BGT judge David Walliams is a well-known children's author of such works as The Boy in the Dress, Mr Stink and Billionaire Boy. Alesha looks set to follow suit, as she has recently signed a deal to write two books for children.
The heroine of the books will be Aurora Beam – a young superhero. Alesha has said that she wants to "create a strong female character who young girls and boys can hopefully be inspired by and look up to".
She's a philanthropist
Charity is a big part of Alesha's life. She referred to charitable works as "a moral responsibility" for celebrities.
Alesha is a patron of the African-Caribbean Leukaemia Trust. She also climbed Mount Kilimanjaro in Tanzania for Comic Relief, saying: "It was the hardest thing I've done in my life so far."
As a vegetarian, Alesha supports many animal rights charities. She even once travelled to Romania to free two brown bears from a zoo.
She comes from a big family
Alesha was born in Welwyn Garden City in Hertfordshire. She comes from a large family and has six half-siblings.
Welwyn Garden city is a new garden city founded in 1920. Other celebrities born there include Sherlock actress Una Stubbs and Alesha's fellow Strictly contestant Lisa Snowdon.
She's also moved into TV presenting
As well as judging roles on both Strictly and BGT, Alesha has moved into TV presenting in its own right. Her first steps were as an awards show host – for example for the Mobos and Mr World. From there she moved into presenting the short-lived ITV reality show Your Face Sounds Familiar which, like a star-studded version of Stars in Their Eyes, featured celebrities portraying iconic singers in an attempt to win £10,000 for charity.
Sources
"Britain's Got Talent's Alesha Dixon: 7 surprising secrets" Accessed July 13 2019.
"Five things I can't live without: Alesha Dixon" Accessed July 13 2019.
"The Untold Truth Of Alesha Dixon's Husband, Azuka Ononye" Accessed July 13 2019.
"Ten tantalising facts about new Strictly Come Dancing judge Alesha Dixon" Accessed July 13 2019.
Via: https://70mack.co/things-you-didnt-know-about-alesha-dixon/