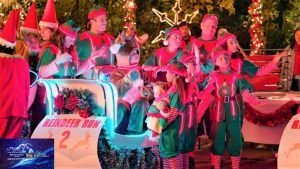 "Stuck at Christmas Theme Song" from the category "TV Theme Music" is available to download for free.
The Diaz family are on their way to Abuela's, but not without this song! Join the Diaz family for a holiday movie Friday, December 8th at 8P on Disney Channel.
Download Theme Song.mp3
This Theme was posted to disneychannel YouTube Page
(Courtesy Of disneychannel)
You Can Follow Us on Twitter or Like Our Facebook to Keep Yourself Updated on All the Latest From Hip Hop Beats, Ringtones, Type Beats and Karaoke.