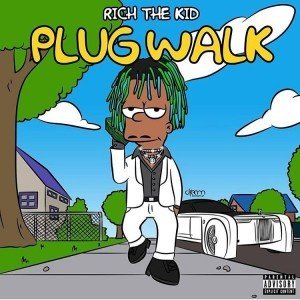 It sounds like Rich The Kid has another banger on his hands, the Rich Forever rapper drops his latest single, "Plug Walk."
Quoted Verse
You can't reach me (what?), space coupe like E.T
It's the plug tryna call me (skrrt, skrrt)
I was up trappin' early in the morning (plug)
Ooh, on the wave like a du-rag (du-rag)
For those who like the beat , here we have everything ready for you. Listen Or download Rich The Kid – Plug Walk instrumental from here! Enjoy!!!.

DOWNLOAD Rich The Kid – Plug Walk (Instrumental) (5.4MB)
(Courtesy of Fx Beatz)
You Can Follow Us on Twitter or Like Our Facebook to Keep Yourself Updated on All the Latest From Hip Hop Beats, Ringtones, Type Beats and Karaoke.