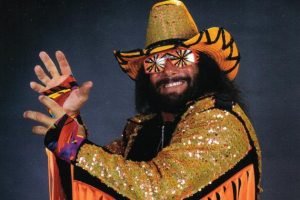 Macho Man" Randy Savage" WWE Entrance Music New Songs sound tracks from the category "WWE Theme Songs" is available to download for free.
Being an American professional wrestler, he died on 20th of May 2011 due to the serious cardiovascular disease. He got married with Miss Elizabeth after divorcing Lynn Payne.

Download Macho Man" Randy Savage WWE Theme Song.mp3 (1.55MB)
You Can Follow Us on Twitter or Like Our Facebook to Keep Yourself Updated on All the Latest From Hip Hop Beats, Ringtones, Type Beats and Karaoke.