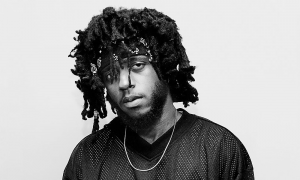 6lack has returned with "Cutting Ties," a breakup song that builds on the dark romantic themes of his excellent 2017 debut album Free 6lack. Over brooding, atmospheric production from OZ, 6lack sings somber lyrics about ​cutting ties and wanting to be alone.
Quoted Lyrics
One, two, been thinking long and hard this morning
Three, four, it's hard to focus when a nigga's on it
I been tryna balance all this on my plate
I ain't tryna be lying to your face
You can do better than that
Something I need to share before you rest here
For those who like the beat , here we have it ready for you.Listen to 6LACK Cutting Ties instrumental from here! Enjoy!!!.

(Courtesy of The Distrikt)